Crystal ceiling, Crystal ceiling light, Villa crystal light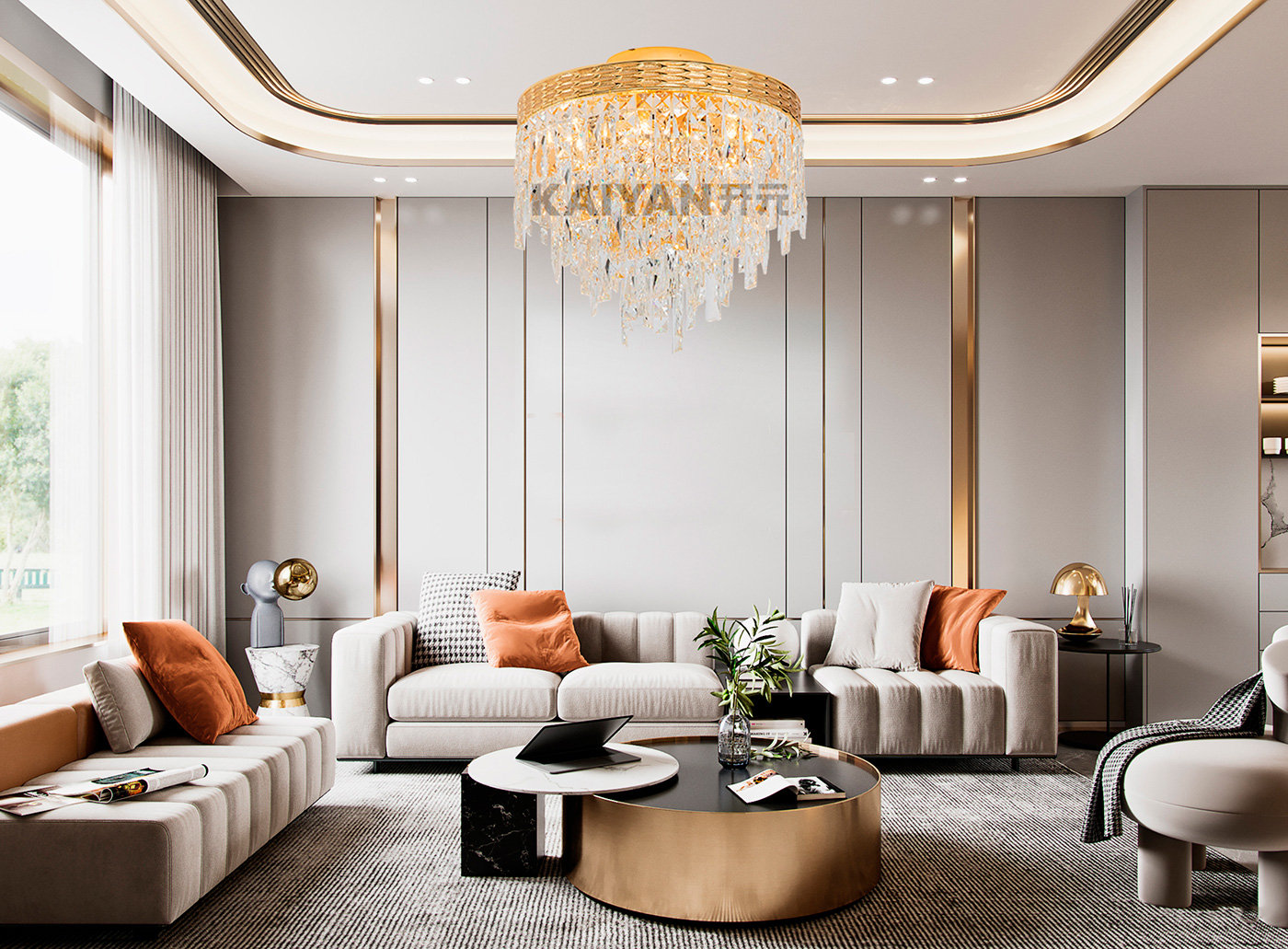 Featuring suspended crystal accents and a stylish brass finish, this gorgeous and luxurious recessed ceiling light is a glamorous addition to a space.
Use this crystal ceiling light in a room that requires a bit of sparkle and glamour. The luxurious design provides beautiful style for hallways, bedrooms, and more.
Crystal glass elements are arranged around the design, while crystal accents are suspended at the base of the center for added shimmer. The metal frame of the ceiling light is finished in a warm brass finish, adding a stylish touch to this beautiful fixture.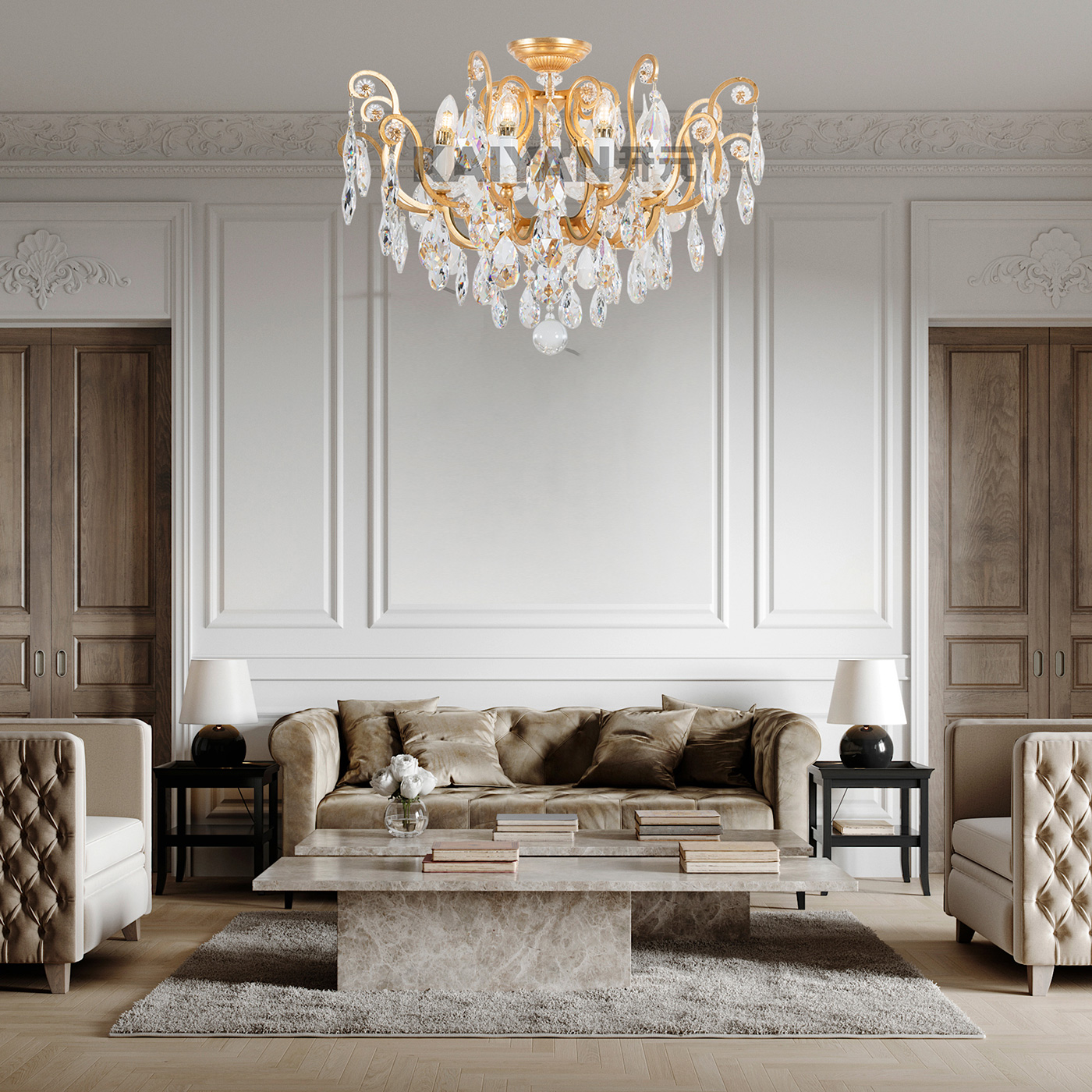 KAIYAN crystal is the art of light, incorporating the beauty of nature's varied light sources into the crystal to create radiant patterns that transcend time and space.
What could be more enchanting than a dance on crystal? This flush-mounted ceiling light features clusters of clear crystal accents that dangle gracefully from the shade.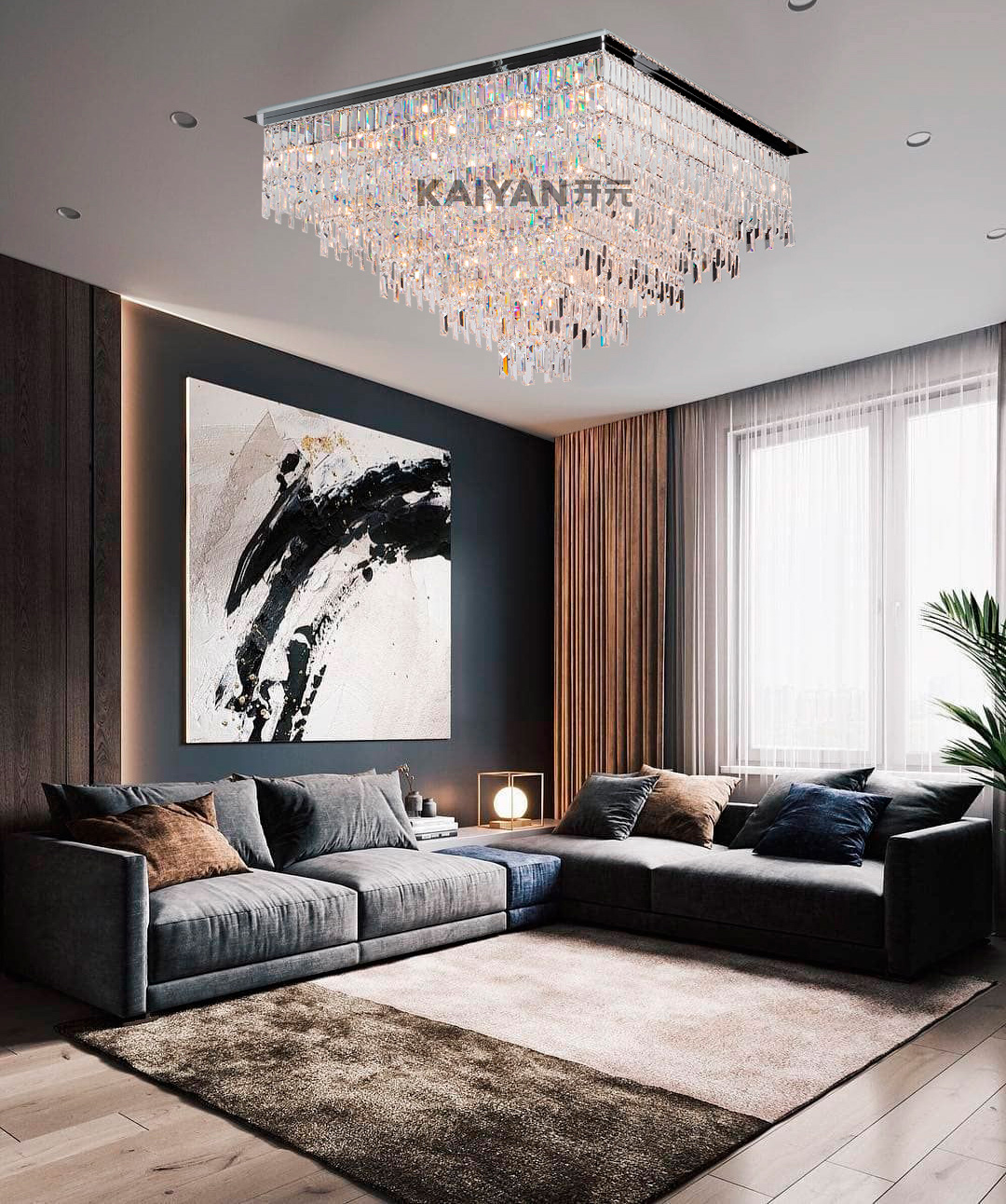 A crystal ceiling light is a beautiful and elegant lighting fixture that can add a touch of glamour and sophistication to any room. Typically, these lights are designed with a central metal frame, usually made of brass or chrome, which is adorned with a series of crystal droplets or beads that refract the light and create a sparkling, dazzling effect.
Crystal ceiling lights are available in a wide range of styles and designs, from classic and traditional to modern and contemporary. Some models feature intricate, ornate detailing and complex patterns, while others are more minimalist and understated in their design.
One of the benefits of using a crystal ceiling light is the quality of light that it provides. The crystals refract the light and scatter it around the room, creating a warm and welcoming ambiance that can be especially beneficial in areas where natural light is limited. This makes them ideal for use in hallways, foyers, and other spaces where you want to create a warm and inviting atmosphere.
Installing a crystal ceiling light can also be a great way to enhance the overall aesthetic appeal of a room. These lights are often considered to be a statement piece, and can add a touch of elegance and sophistication to any space. Whether you're looking to add a touch of glamour to a living room, or create a romantic ambiance in a bedroom, a crystal ceiling light can help you achieve your desired look and feel.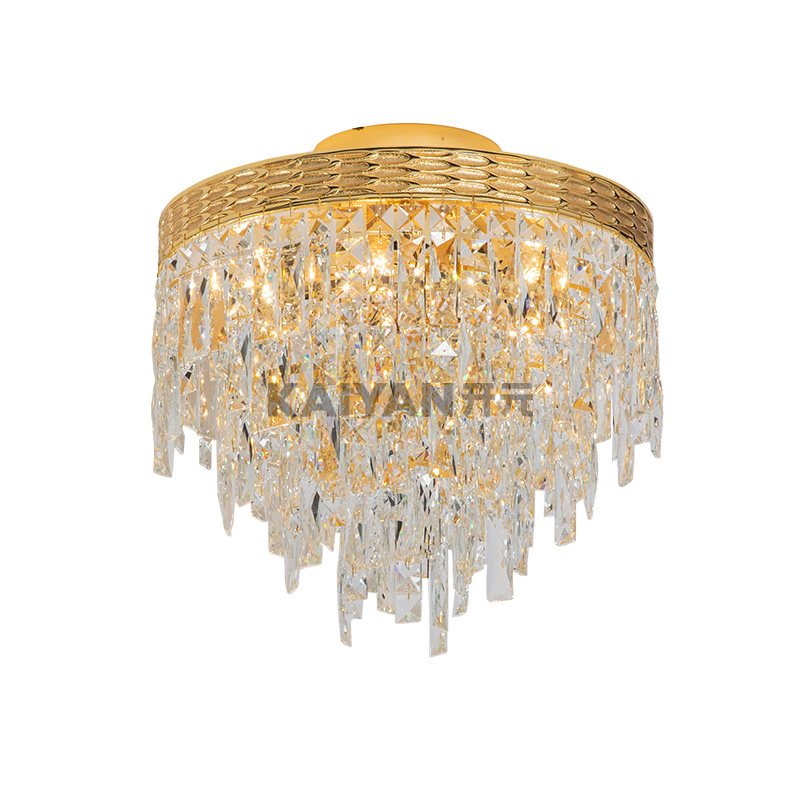 Item No: KX1715Q05025W24-
Specification: D400 H400mm
Light source: E14*5
Finish: GT 18K Gold
Material: Cooper+crystal
Voltage: 110-220V
Light bulbs are excluded.
Brand: KAIYAN
---
---