Seguso chandelier, Italian chandelier, Italian lighting, Villa chandelier
POLONAISE SERIES
Polish dance music is not as folkloric as mazurka, but often has a dignified and magnificent Polish aristocratic atmosphere. She leaps with the spirit and the flowing
The golden fragrance of the skirt seems to come. Putting on her dress and shoes, stretching her arms, standing on tiptoe, turning her shoes from side to side on the stage, her dress bobbing up and down in front of the lights, at that moment,she is a Polish aristocrat.At that moment, she is the holy princess.
GLASS HAND BLOWN
In collaboration with SEGUSO, a traditional Italian handcrafted glass brand, we showcase the ancient art of handcrafted glass. The transformation of the molten glass into a solid product with a fixed shape.
This is a cooling process in which the glass is first transformed from a viscous liquid to a plastic state and then to a brittle solid.
Craftsmen holding a long iron pipe, one end into the red-hot furnace, take out the melted glass slurry, placed on the iron pier in front of the furnace, while blowing on the other end of the iron pipe, while using iron pliers to hold the sticky glass slurry will be lifted and bent, a short time, a piece of lifelike glass artwork is completed.
Blowing time and the amount of air to be just right, blowing too much air will make the product Rui part of too thin, the size of the large; conversely, the end will be too thick, the size of the small.
Therefore, the luck is comfortable, the blowing force is just right to ensure that the size of the product is the key.
There is no exaggerated decoration, only proper integration
Design, life, everything is wonderful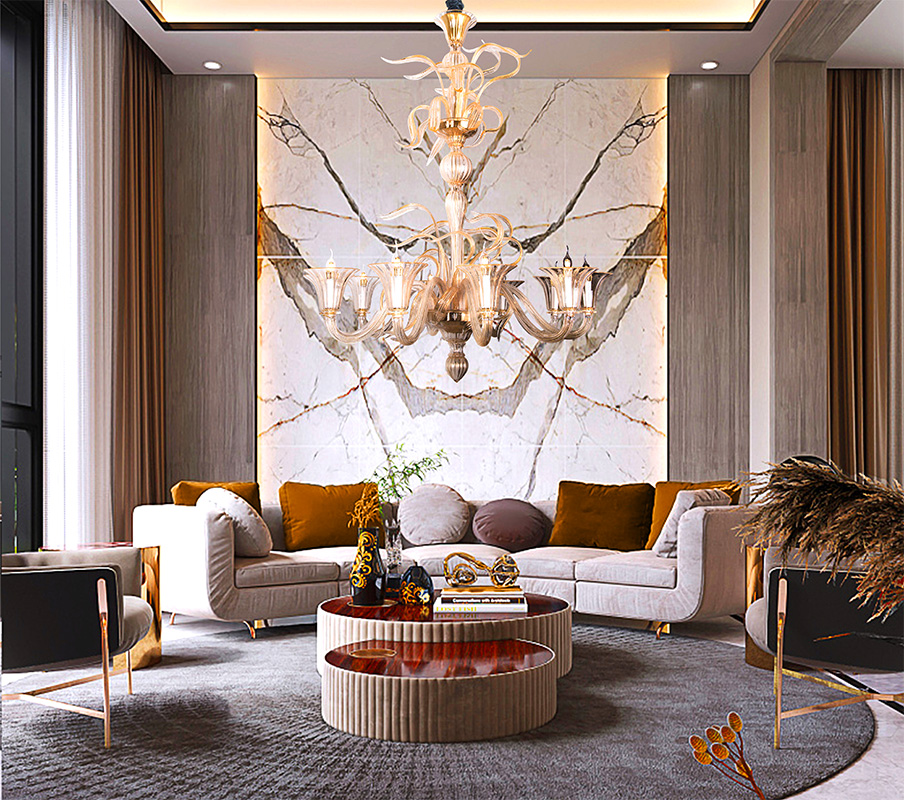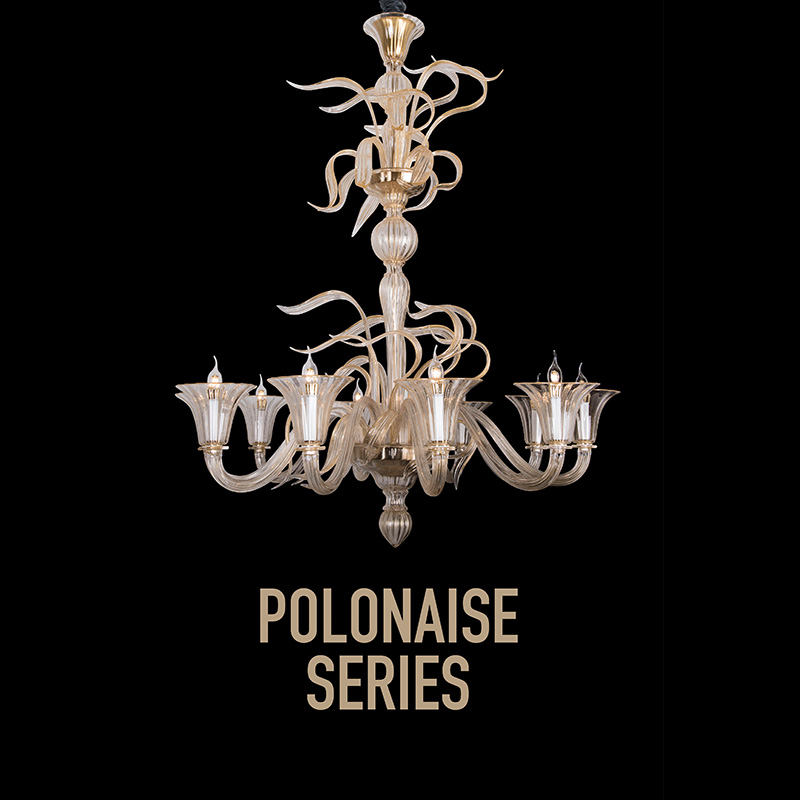 KAIYAN has been trying to create more different things through the specific form of the lamp
Break the existence of the same old thing To make the product fuller and the experience more free and individual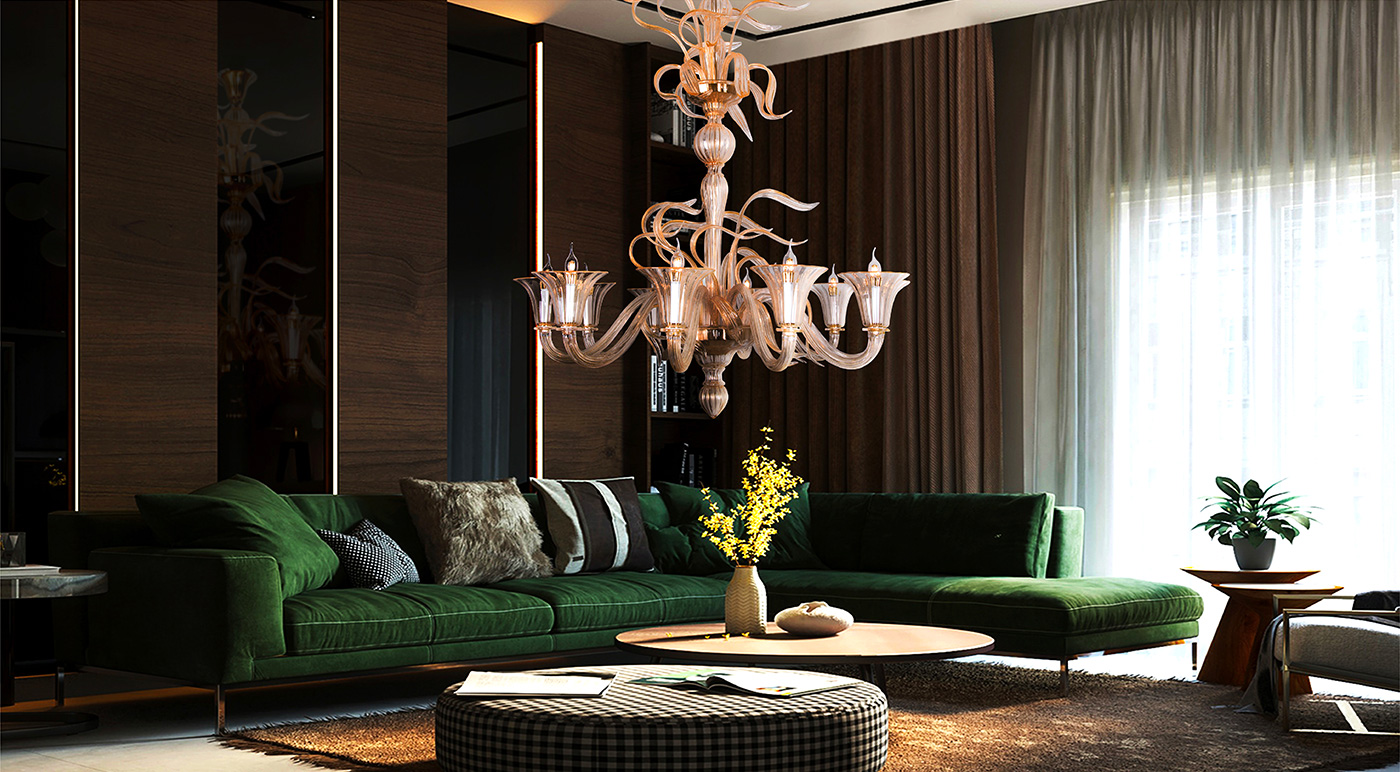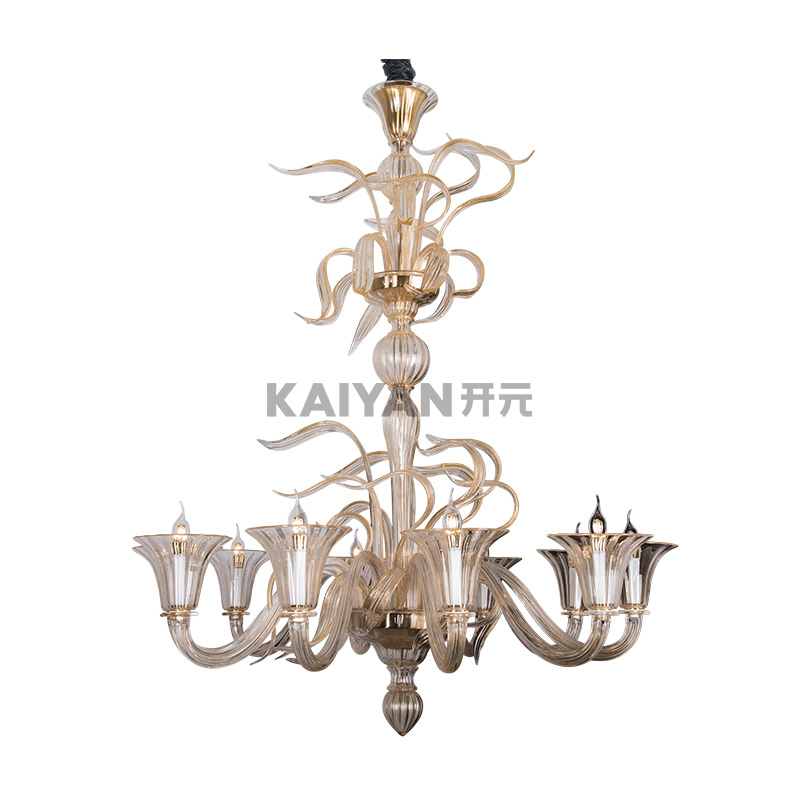 Item No: KD0053J10060W97
Specification: D1200 H1450mm
Light source: E14*10
Finish: Champagne
Material: Hand-made glass
Voltage: 110-220V
Light bulbs are excluded.
Brand: Seguso
---
---